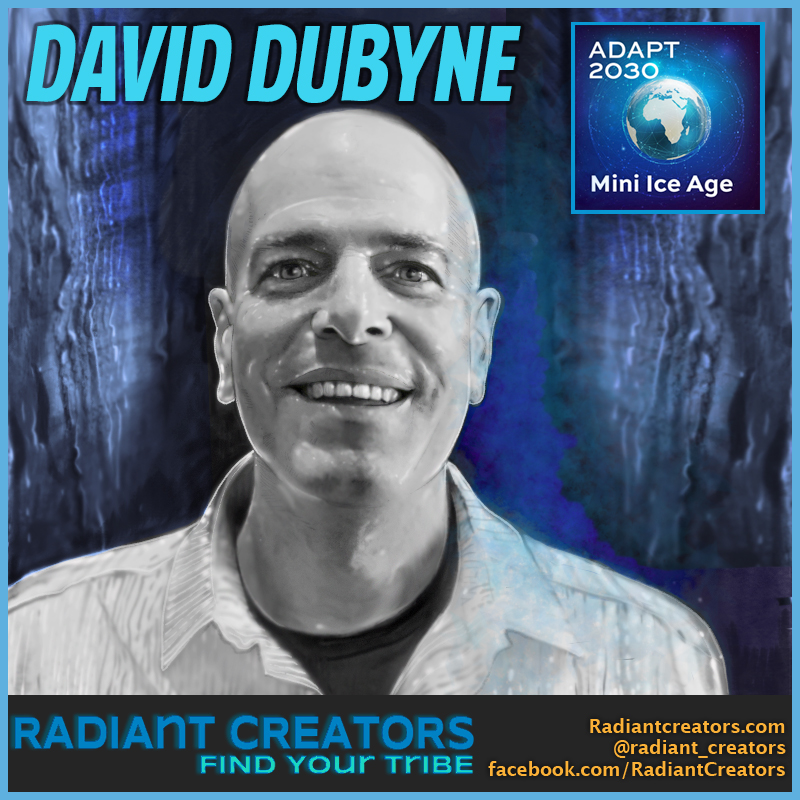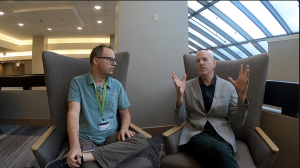 About Guest
Talking with David DuByne At #LeakCon2019
BUY #LeakCon2019 LIVE-STREAM HERE
https://leakcon2019.cleeng.com/leakcon2019-livestream/E333121484_US
David DuByne Website
http://www.oilseedcrops.org
A theme that flowed through this talk was, "Truth destroys the world you used to live in" ~ Neil Kramer
Show Links
Interview – SoundCloud
https://soundcloud.com/user-147099024/talking-with-david-dubyne-at-leakcon2019

Interview – YouTube
https://youtu.be/tvkrlse0j_s
Interview – BitChute
https://www.bitchute.com/video/AaRMot47GdTg
Interview – iTunes
https://itunes.apple.com/us/podcast/radiant-creators/id1252852387
Interview – iHeartRadio
https://www.iheart.com/podcast/966-Radiant-Creators-29418059/
Interview – Spreaker
https://www.spreaker.com/show/radiant-creators
Interview – MP3
Download complete show as an MP3 by right-clicking here and choosing "save as".
Essential Adapt 2030 Content
Record River Floods USA Grain Prices Spike as Reality Sets In (834)
https://youtu.be/eAXWXiVM2ok
(MIAC #203) Finding Solutions for Problems You See but Aren't Here Yet
https://youtu.be/kNLHNOAiB44
David DuByne (ADAPT 2030) – Mini Ice Age Reset Thriving
http://radiantcreators.com/2019/04/14/david-dubyne-adapt-2030-mini-ice-age-reset-thriving
Grand Solar Minimum Explained & Solutions to Thrive During the Changes (525)
https://youtu.be/UtQuEzr0sL0
(MIAC #197) Global Warming Contrary Information Erased Off the Internet
https://youtu.be/4jsEAKMdpms
(MIAC #171) There is a Stark Difference in Messaging of What to Expect in 2021
https://youtu.be/IVxtC334sUM
(MIAC #179) Jumps in Technology a Dimension of the Grand Solar Minimum
https://youtu.be/3NhMr5XOI9I
Timeline for Global Crypto-Currency Acceptance, Digitizing Commodities & Mini Ice Age Crop Losses
https://youtu.be/AiHxJx0dawI
Guest Social Media
YouTube
https://www.youtube.com/channel/UC-5dIHmtQzHIdNCs7-bEdCA
Website
http://www.oilseedcrops.org
Revolution Radio: Studio A Thursday Nights – 10 PM to Midnight E.S.T.
http://www.Freedomslips.com
Facebook
https://www.facebook.com/Miniiceage
Steemit
https://steemit.com/@adapt2030
Medium
https://medium.com/@globalcooling
Twitter
https://twitter.com/adapt2030
Follow Radiant Creators for more!
RC SoundCloud
RC Facebook
RC iTunes
RC Twitter
RC GAB
RC Instagram
RC Minds
RC BitChute
RC Linkedin
RC Google+
RC iHeartRADIO
RC Spreaker
Podcast: Play in new window | Download