Radiant Creators Mission Statement
Radiant Creators is a collaborative endeavor composed of people whose passion, purpose and dedication requires forging their own unique path of empowerment and livelihood. These are people who willingly choose to buck convention, do what they love, create their own businesses, and live by their own rules.
As highly determined conscious creators, they are either aware of, or in process of finding their greater purpose. A Radiant Creator isn't making a living, they ARE living! Our purpose is to encourage inspiration, support, collaborative opportunities, and passion toward a life of thriving and not just surviving.
RC SoundCloud
RC Facebook
RC iTunes
RC Twitter
RC GAB
RC Instagram
RC Minds
RC BitChute
RC Linkedin
RC Google+
RC iHeartRADIO
RC Spreaker
RC TuneIn
RC BitBacker
RC Spotify
Radiant Creators is syndicated on Alternate Current Radio (ACR) http://www.alternatecurrentradio.com/
Alternate Current Radio (ACR) is a grass roots independent media network built from the ground up by a small group of likeminded rebels with a shared enthusiasm for personal freedom, individuality, and liberty… not just here in what used to be a constitutional republic of states but for all the people of planet Earth.
Radiant Creators Crew
Craig Simpson – Co-founder * Producer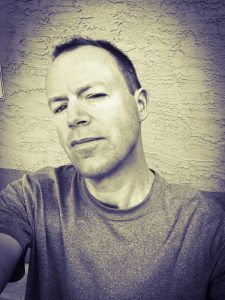 Craig Simpson hosted and co-hosted Wide Awake Radio News, Rense Radio Network and Black Listed News. Craig's passion is finding undomesticated individuals driven to a life of personal expression, power, freedom, and monetary success. Their expression speaks to a common tribe that is coming to power at this time. Quiet Fear Noise – Connect To Your Signal
Erin Shimmervine – Co-founder * Curator * Cosmic Cheerleader * Artist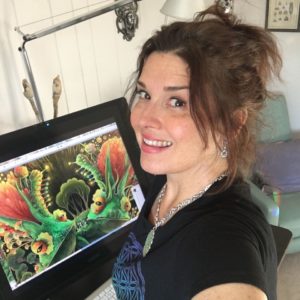 Erin Shimmervine is a free-lance artist, satirist and exuberant people watcher. Her blistering pop culture-inspired illustrations captured the attention of The New York Times, E! Entertainment, The New York Post, Cracked, and several other media outlets. Her current body of work is influenced by a variety of interests including nature, botany, fractals, people watching, and consciousness theories. Her passion for observing and documenting the unique individuals and inspiring characters she encounters during her daily life prompted her to co-found Radiant Creators. More of her art can be seen at her websites:
artist14.com
galleryoftheabsurd.com