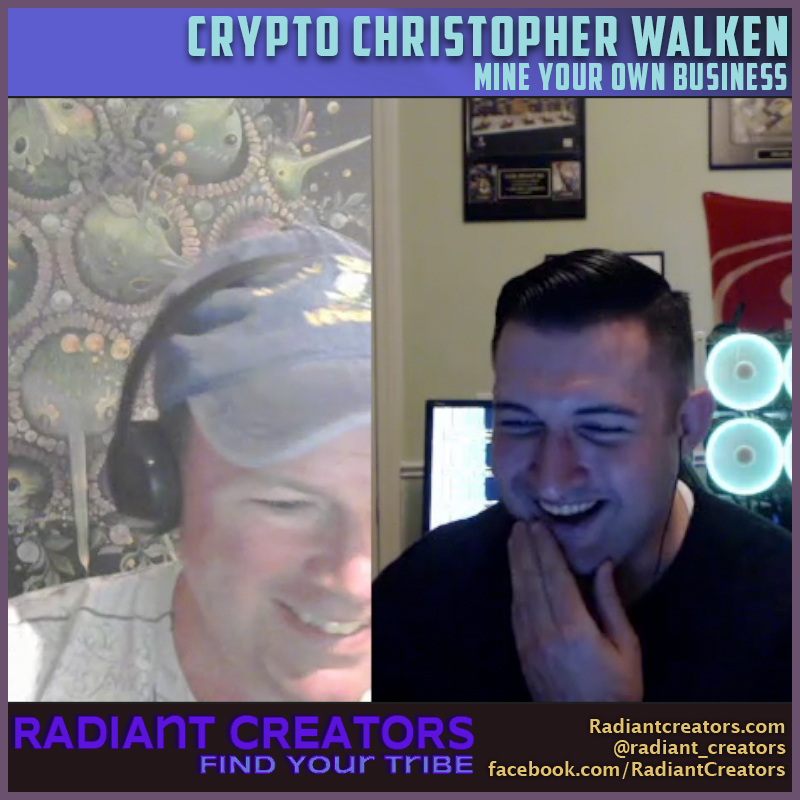 About Guest
CHRIS MILLER – @CRYPTOCHRISW
CHRIS STARTED MINING IN 2011 AND IS AN AVID GPU MINER. CURRENTLY HE IS MINING A PLETHORA OF SHITCOINS.
Chris is a prominent figure in the Crypto Mining space. He started off building custom gaming PCs in 2003, and ventured into GPU mining in 2011, when he started mining bitcoins on a 2-card gaming computer when he wasn't playing.  By 2012 he had transitioned into building complete rigs designed specifically for mining cryptocurrency.  Through time and task, Chris is recognized as a powerful source of mining information and one of the most experienced miners of cryptocurrency in the world.
Source https://h4shr8.com/pages/about-us
Proof of Walken – The Dangers of Spec Mining and What you Need to Know by CHRIS MILLER – @CRYPTOCHRISW
With the recent launches of Veil and Beam, a new batch of miners have tried to jump into the foray of spec mining. Here's the truth of the matter.
https://whalereports.com/proof-of-walken-the-dangers-of-spec-mining-and-what-you-need-to-know/
Show Links
Interview – SoundCloud

Interview – YouTube
https://youtu.be/AwUIQjJAwT0
Interview – BitChute
https://www.bitchute.com/video/jEPVZOUDGwyc/
Interview – iTunes
https://itunes.apple.com/us/podcast/radiant-creators/id1252852387
Interview – iHeartRadio
https://www.iheart.com/podcast/966-Radiant-Creators-29418059/
Interview – Spreaker
https://www.spreaker.com/show/radiant-creators
Interview – MP3
Download complete show as an MP3 by right-clicking here and choosing "save as".
Guest Social Media
Telegram
https://t.me/proofofwalken
Website's
Community Manager for @gethoneyminer https://honeyminer.com
Head of Business Development for https://bitmatrixmining.com
Latest Project https://h4shr8.com/ https://twitter.com/h4shr8
Facebook
https://www.facebook.com/cryptochrisw/
Twitter
@CRYPTOCHRISW
Follow Radiant Creators for more!
RC SoundCloud
RC Facebook
RC iTunes
RC Twitter
RC GAB
RC Instagram
RC Minds
RC BitChute
RC Linkedin
RC Google+
RC iHeartRADIO
RC Spreaker
Podcast: Play in new window | Download