About John McAfee
During this time of global uncertainty John McAfee welcomes us to reality.
John David McAfee (/ˈmækəfiː/ MAK-ə-fee;[1][2] born September 18, 1945) is a British-American computer programmer and businessman. He founded the software company McAfee Associates in 1987 and ran it until 1994, when he resigned from the company.
Source: https://en.wikipedia.org/wiki/John_McAfee
People call me a jailbird.

Yes …

But …

In the past four years I've only been jailed twice:

4 years ago – Tennessee
8 months ago – Dominican Republic

I'm improving. pic.twitter.com/rJvsPfQIAA

— John McAfee (@officialmcafee) April 4, 2020
Show Links
Interview – SoundCloud
https://soundcloud.com/user-147099024/john-mcafee-welcome-to-reality

Interview – YouTube
https://youtu.be/pJUiG-gVKuA

Interview – BitChute
Processing
Interview -Brighteon
https://www.brighteon.com/b8b6e5b4-bda8-4970-a719-bfd91e12685c
Interview – iTunes
https://itunes.apple.com/us/podcast/radiant-creators/id1252852387
Interview – MP3
Download complete show as an MP3 by right-clicking here and choosing "save as".
John McAfee Social Media
Twitter
https://twitter.com/officialmcafee
YouTube
https://www.youtube.com/channel/UCxoo1v5Zp15ZrujZ8OxColQ
Website
http://mcafee2020hq.com
Media Mentioned During Show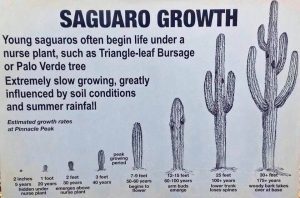 Follow Radiant Creators for more!
RC YouTube https://www.youtube.com/channel/UCOFOzbsnnBIhsIWPTnh6Dpg
RC SoundCloud https://soundcloud.com/user-147099024
RC Brighteon https://www.brighteon.com/channel/radiantcreators
RC Facebook https://www.facebook.com/RadiantCreators/
RC iTunes https://itunes.apple.com/us/podcast/radiant-creators/id1252852387
RC Twitter https://twitter.com/RadiantCreator
RC GAB https://gab.ai/radiantcreators
RC Instagram https://www.instagram.com/radiant_creators/
RC Minds https://www.minds.com/radiantcreators
RC BitChute https://www.bitchute.com/channel/tYQMEpPQs7qw/
RC Linkedin https://www.linkedin.com/company/18258547/
RC TuneIn https://tunein.com/podcasts/Media–Entertainment-Podcasts/Radiant-Creators-p1210163/
RC BitBacker https://bitbacker.io/user/radiantcreators/
RC Spotify https://podcasters.spotify.com/podcast/65S8KpqwvPh0b3cREbV9A0
Podcast: Play in new window | Download