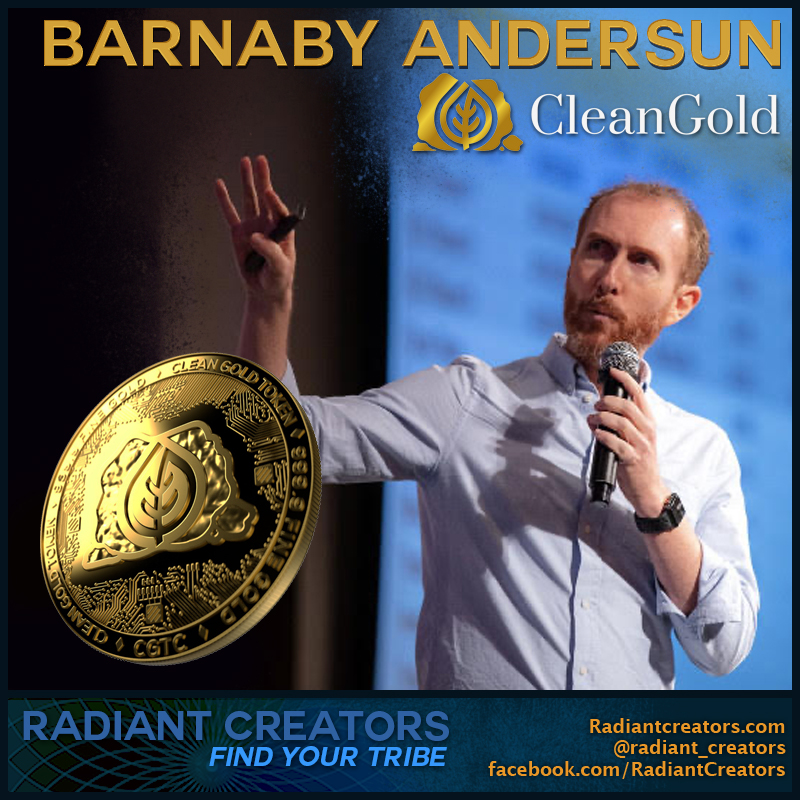 Over 25 years as an innovator of technology startups focused around e-commerce, beginning with the inception of web technologies in early 1995 through to the beginnings of blockchain, and by 2016 had shifted his primary focus entirely to FinTech. Barnaby's decades of digital design and tech development; managing developer teams focused on creating innovative apps and technologies, Barnaby has the high- performance skills to oversee distributed teams. As a sought-after international speaker, he has presented to thousands of people through North America, Asia and Australia, including invitations to speak at Stanford, Harvard Law School, and the World Economic Forum at Davos, on the future of digital assets.
Show Links
Interview – YouTube
https://youtu.be/4JGiWbVugbU

Interview – Brighteon
https://www.brighteon.com/326a287b-a68f-438e-bee3-c65cfa6eebb1
Interview – Brandnewtube
https://brandnewtube.com/v/SFtSEO
Interview – BitChute
https://www.bitchute.com/video/BhnGOigPAGj3

Interview – iTunes
https://itunes.apple.com/us/podcast/radiant-creators/id1252852387
Interview – MP3
Download complete show as an MP3 by right-clicking here and choosing "save as".
Guest Social Media
Website https://cleangold.io
LinkedIn https://www.linkedin.com/in/barnabyandersun/
Media Mentioned During Show
Welcome to NuFortune (Radio Gold Mine)
https://youtu.be/B8xTWM22Lik
Buy CleanGold
https://buy.cleangold.io/invite?ref=UD00070
Radiant Creators Social Media
RC Parler https://parler.com/profile/RadiantCreators/posts
RC YouTube https://www.youtube.com/channel/UCOFOzbsnnBIhsIWPTnh6Dpg
RC SoundCloud https://soundcloud.com/user-147099024
RC Brighteon https://www.brighteon.com/channel/radiantcreators
RC  Brighteon.Social https://brighteon.social/@radiantcreators
RC Facebook https://www.facebook.com/RadiantCreators/
RC iTunes https://itunes.apple.com/us/podcast/radiant-creators/id1252852387
RC Twitter https://twitter.com/RadiantCreator
RC GAB https://gab.ai/radiantcreators
RC Instagram https://www.instagram.com/radiant_creators/
RC Minds https://www.minds.com/radiantcreators
RC BitChute https://www.bitchute.com/channel/tYQMEpPQs7qw/
RC Linkedin https://www.linkedin.com/company/18258547/
RC TuneIn https://tunein.com/podcasts/Media–Entertainment-Podcasts/Radiant-Creators-p1210163/
RC Spotify https://podcasters.spotify.com/podcast/65S8KpqwvPh0b3cREbV9A0
Podcast: Play in new window | Download