If you enjoy taking your mind for a long walk far outside the confines of consensus reality, then the visionary work of Sonia Barrett is for you.  Never afraid to tackle expansive ideas as she takes enthusiastic leaps down the nearest rabbit hole, Sonia is an author, executive producer, teacher and mystic who teaches us that anything really is possible. Her insights into the nature of reality are based in quantum physics, and her blend of science and spirituality creates an approachable and fascinating examination into the programming, belief systems and concepts by which we have lived our lives both individually and collectively.
Sonia is the executive producer of The Business of Disease, an award-winning documentary examining the ways disinformation, marketing and social programming get in the way of more holistic approaches toward dis-ease which incorporate the inner technology of spirit, mind and body. She is also the author of The Holographic Canvas; The Fusing of Mind and Matter (2008) and A Journey of Possibilities (2014).  Learn more about Sonia's fascinating work at her website, The Real Sonia Barrett and be sure to check her YouTube channel for more interviews, lectures, and webinars.
Show Links
Interview – SoundCloud

Interview – BitChute
https://www.bitchute.com/video/ymvyUHMcJyA/
Interview – YouTube
https://youtu.be/ymvyUHMcJyA
Interview – iTunes
https://itunes.apple.com/us/podcast/radiant-creators/id1252852387
Interview – MP3
Download complete show as an MP3 by right-clicking here and choosing "save as".
The Business Of Disease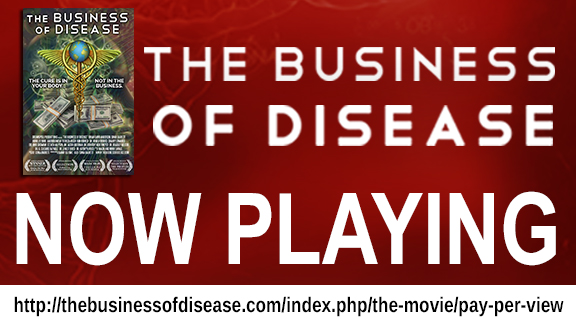 Sonia Barrett Social Media
Sonia Barrett – Website
http://www.therealsoniabarrett.com/
Sonia Barrett – YouTube
https://www.youtube.com/channel/UCDjH1CeY_utd-7l-_NCa7hQ
Sonia Barrett – Google+
https://plus.google.com/u/0/100668578470259467033
Follow Radiant Creators for more!
RC SoundCloud
RC BitChute
RC Facebook
RC iTunes
RC Twitter
RC GAB
RC Instagram
RC Minds
RC dtube
RC Linkedin
RC Google+
Podcast: Play in new window | Download