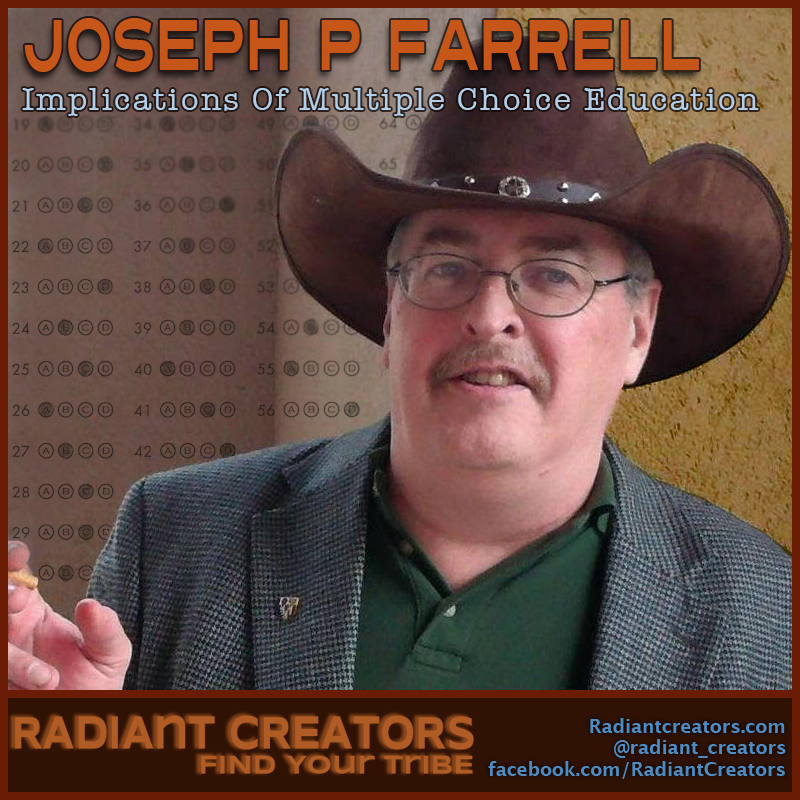 About Guest
Joseph P. Farrell was born in Sioux Falls, South Dakota in 1957, has a B.A. in Biblical Studies and Philosophy, an M.A. in Historical and Theological Studies, and a Ph.D. in Patristics (NOT physics as one of his publishers keeps insisting on saying in spite of his best efforts to get them to change that!). After a lifelong interest in alternative history, science, and a fascination for ancient texts, Joseph started writing in 2001 on these subjects. He also studied pipe organ from the age of six until beginning college, and composes classical music for friends and family. He also plays the harpsichord.
Show Links
Interview – SoundCloud
https://soundcloud.com/user-147099024/joseph-p-farrell-implications-of-multiple-choice-education

Interview – YouTube
https://youtu.be/kNGsmQyrgfQ

Interview – BitChute
https://www.bitchute.com/video/vv7KAOfxyrVB/
Interview – Brighteon Part 1
https://www.brighteon.com/99aca638-eff4-4c11-83dc-7276e987abce
Interview – Brighteon Part 2
https://www.brighteon.com/b5af4ac7-e9dc-4327-bce4-52135f9f860d
Interview – Brighteon Part 3
https://www.brighteon.com/9c1d2cb0-5212-40d9-8a7f-c4b60a5dcbbf
Interview – iTunes
https://itunes.apple.com/us/podcast/radiant-creators/id1252852387
Interview – MP3
Download complete show as an MP3 by right-clicking here and choosing "save as".
Media Mentioned During Show
McCarthy, Marshall, and the Other International: Roosevelt, Trotsky, Stalin, and America's Progressivist Deep State
http://www.lulu.com/shop/joseph-p-farrell/mccarthy-marshall-and-the-other-international-roosevelt-trotsky-stalin-and-americas-progressivist-deep-state/paperback/product-24404628.html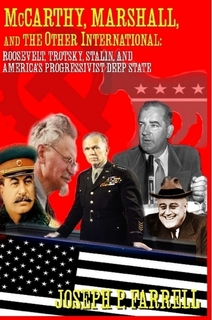 McCarthy, Monmouth, and the Deep State
http://www.lulu.com/shop/joseph-p-farrell/mccarthy-monmouth-and-the-deep-state/paperback/product-24045989.html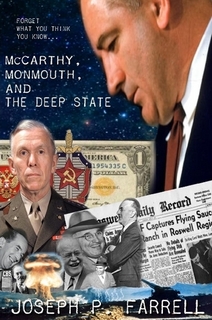 Guest Social Media
Website
https://gizadeathstar.com/
Facebook
https://www.facebook.com/jpfarrell4
YouTube
https://www.youtube.com/user/JosephFarrell1/videos
Radiant Creators Social Media
RC YouTube https://www.youtube.com/channel/UCOFOzbsnnBIhsIWPTnh6Dpg
RC SoundCloud https://soundcloud.com/user-147099024
RC Brighteon https://www.brighteon.com/channel/radiantcreators
RC Facebook https://www.facebook.com/RadiantCreators/
RC iTunes https://itunes.apple.com/us/podcast/radiant-creators/id1252852387
RC Twitter https://twitter.com/RadiantCreator
RC GAB https://gab.ai/radiantcreators
RC Instagram https://www.instagram.com/radiant_creators/
RC Minds https://www.minds.com/radiantcreators
RC BitChute https://www.bitchute.com/channel/tYQMEpPQs7qw/
RC Linkedin https://www.linkedin.com/company/18258547/
RC TuneIn https://tunein.com/podcasts/Media–Entertainment-Podcasts/Radiant-Creators-p1210163/
RC BitBacker https://bitbacker.io/user/radiantcreators/
RC Spotify https://podcasters.spotify.com/podcast/65S8KpqwvPh0b3cREbV9A0
Podcast: Play in new window | Download