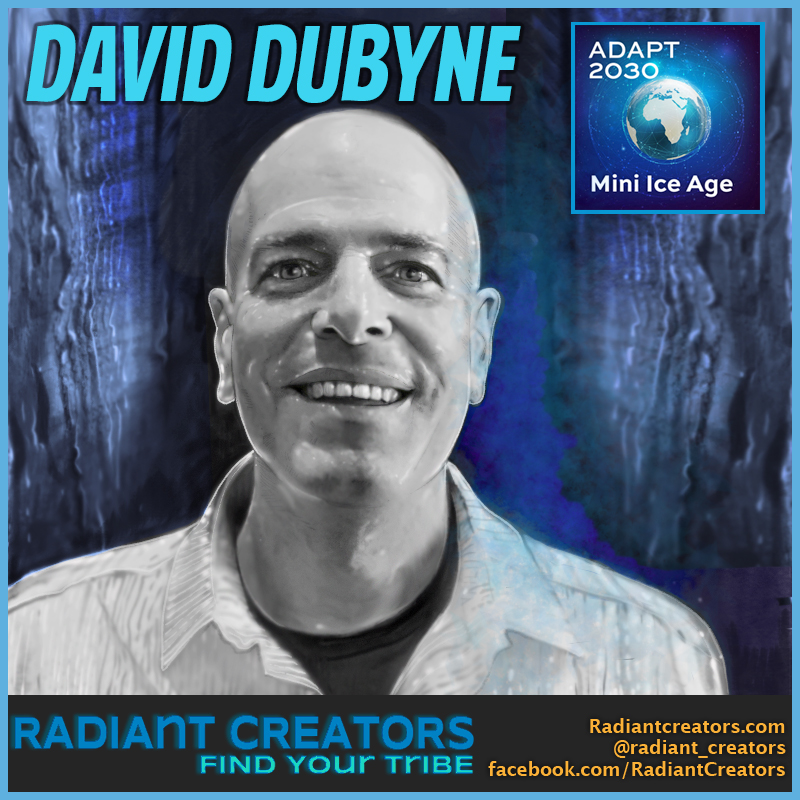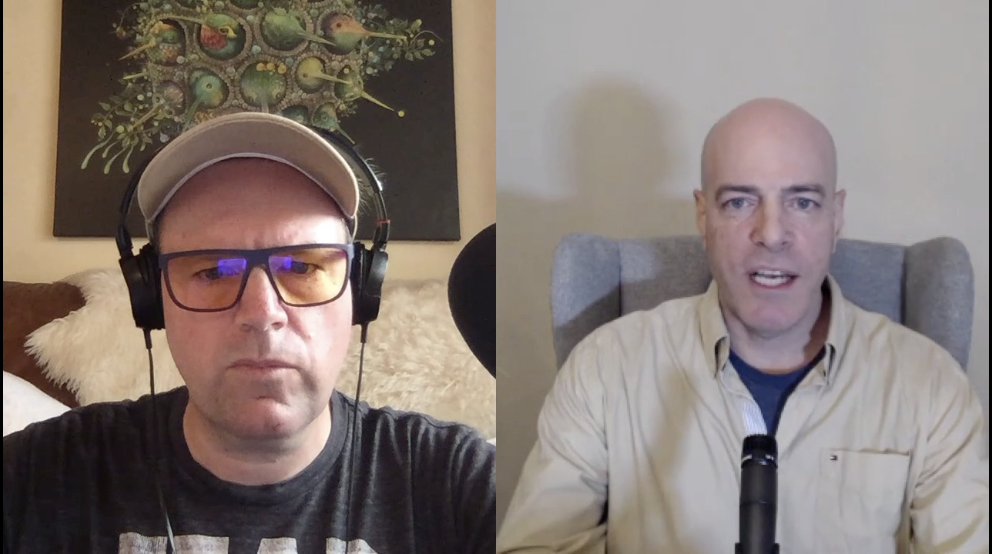 Catching up with David we talked about David's new Climate Revolution Book, Coronavirus, hydroponics, Spaceweather, cosmic rays, changing weather patterns, examples of evolutionary leaps taking place, viewing the fear-show as the boring daytime soap opera it is.
About Guest
Climate Revolution Book
Climate Revolution: A 'Must Read' for understanding our Sun driven climate as we progress deeper into the new Eddy Grand Solar Minimum. Weather extremes leading to Global food scarcity and high food prices are here now, and this book describes the expected changes, how to survive & thrive during future challenging times with practical preparations. ADAPT 2030 Climate Revolution Book
https://payhip.com/b/3sVi/af5d2e52f9d8183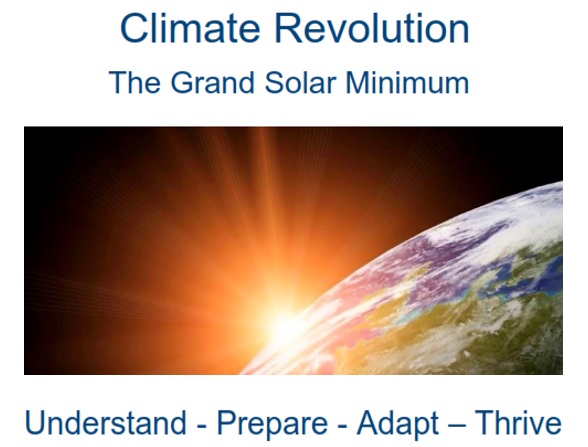 Show Links
Interview – SoundCloud
https://soundcloud.com/user-147099024/david-dubyne-adapt-2030-catch-up-362020

Interview – YouTube
https://youtu.be/NojzZo2WQas

Interview – Brighteon
https://www.brighteon.com/3e5ab476-fab6-47d8-9301-8c3ee80dc7d7
Interview – BitChute
https://www.bitchute.com/video/y9DQJRroeWgw
Interview – iTunes
https://itunes.apple.com/us/podcast/radiant-creators/id1252852387
Interview – MP3
Download complete show as an MP3 by right-clicking here and choosing "save as".
Media Mentioned
Climate Revolution Book
Climate Revolution: A 'Must Read' for understanding our Sun driven climate as we progress deeper into the new Eddy Grand Solar Minimum. Weather extremes leading to Global food scarcity and high food prices are here now, and this book describes the expected changes, how to survive & thrive during future challenging times with practical preparations. ADAPT 2030 Climate Revolution Book
https://payhip.com/b/3sVi/af5d2e52f9d8183
Magnetic Reversals and Evolutionary Leaps: The True Origin of Species
https://amzn.to/2yuhU5L
Becoming Supernatural: How Common People Are Doing the Uncommon Paperback – March 5, 2019
https://amzn.to/34hBSiu
Becoming Supernatural: How Common People Are Doing the Uncommon Audible Audiobook – Unabridged
https://amzn.to/2sbQQIB
Schumann Resonance
https://geocenter.info/en/monitoring/schumann
https://www.heartmath.org/gci/gcms/live-data/gcms-magnetometer/
KP Index
https://www.swpc.noaa.gov/products/planetary-k-index
EMPTY PORTS? Supply Chain Breaks – Prepare Now [RAW]
https://youtu.be/zeufAHFZpjo
The Reserve Bank of India said "it had no alternative" but to take control of the bank, replace its board and temporarily restrict withdrawals
https://www.ft.com/content/68a4141e-5f07-11ea-b0ab-339c2307bcd4?fbclid=IwAR3MxcngVNhs2KqJHyFcvjUA4IbTe5iagCsO1DD_Lg6mWf5ElAmlLrxK–0
Essential Adapt 2030 Content
A Looking Glass of Future Global Events to 2022 (Bob Kudla FULL)
Kali Yuga, When Darkness is Allowed to be Seen
https://nightlightnews.org/weekly-column-horoscope-october-18-24-2019/
The Great Year – The Yuga Cycle – Cosmic Catastrophe Cyle – The Clock Cycle – Micro Nova & Amnesia
https://youtu.be/qu9vHwp2prg
Guest Social Media
STEEMIT https://steemit.com/@adapt2030
MEDIUM https://medium.com/@globalcooling
MINDS https://minds.com/ADAPT2030
GAB https://gab.ai/adapt2030
BITCHUTE: https://www.bitchute.com/channel/dazy7AcOSOdz
BRIGHTEON: https://www.brighteon.com/channel/adapt2030
FB https://www.facebook.com/Miniiceage
TWITTER https://twitter.com/adapt2030
Radiant Creators Social Media
RC YouTube https://www.youtube.com/channel/UCOFOzbsnnBIhsIWPTnh6Dpg
RC SoundCloud https://soundcloud.com/user-147099024
RC Brighteon https://www.brighteon.com/channel/radiantcreators
RC Facebook https://www.facebook.com/RadiantCreators/
RC iTunes https://itunes.apple.com/us/podcast/radiant-creators/id1252852387
RC Twitter https://twitter.com/RadiantCreator
RC GAB https://gab.ai/radiantcreators
RC Instagram https://www.instagram.com/radiant_creators/
RC Minds https://www.minds.com/radiantcreators
RC BitChute https://www.bitchute.com/channel/tYQMEpPQs7qw/
RC Linkedin https://www.linkedin.com/company/18258547/
RC TuneIn https://tunein.com/podcasts/Media–Entertainment-Podcasts/Radiant-Creators-p1210163/
RC BitBacker https://bitbacker.io/user/radiantcreators/
RC Spotify https://podcasters.spotify.com/podcast/65S8KpqwvPh0b3cREbV9A0
Podcast: Play in new window | Download