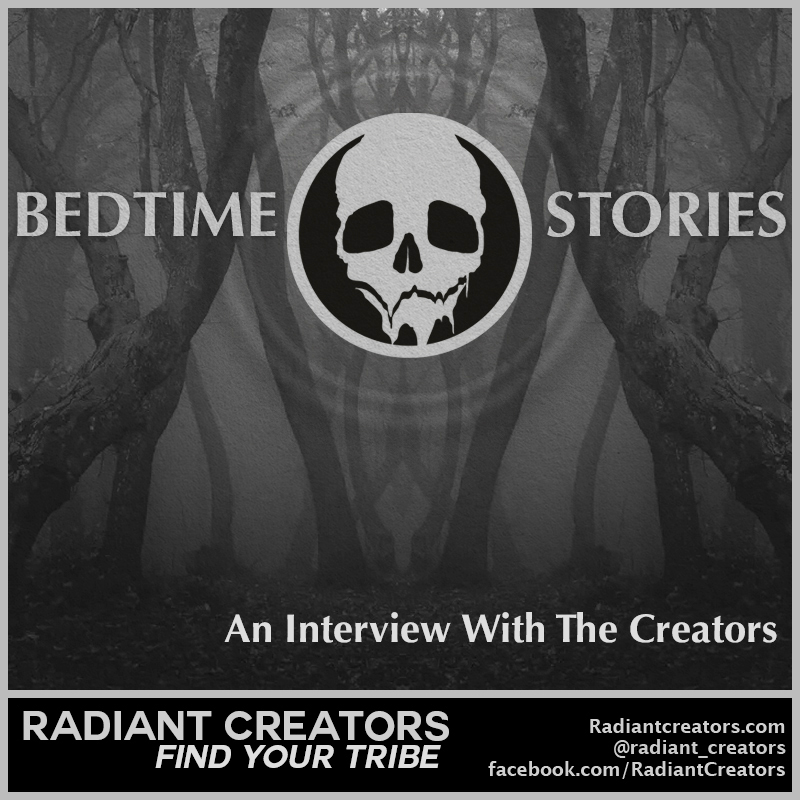 About Bedtime Stories
Bedtime Stories Website: https://www.bedtime-stories.uk
Bedtime Stories YouTube: https://www.youtube.com/channel/UCCD4-G3Aokt2sM7TYQV2HmA
Bedtime Stories Patreon: https://www.patreon.com/BedtimeStoriesChannel/posts
Who doesn't love a creepy story? Bedtime Stories is a weekly YouTube series and Podcast dedicated to recounting mysterious tales which you definitely should not listen to before bedtime! See our channel here!
Each episode is beautifully illustrated and narrated to give a distinct storybook feel. For the discerning horror fan, we cover the most chilling cases from around the world. From the paranormal to the supernatural, unsolved mysteries and strange deaths to cryptids, conspiracy theories and the most disturbing of true crimes, all told in a unique and creepy way.
Bedtime Stories focuses first and foremost on entertaining the viewer and whilst most of the cases we cover are grounded in the details of recorded events, we do throw in the odd urban legend and even some of our subscribers' own stories!
Our goal is to continue making episodes that fans of the genre love and to preserve these stories for future generations.
Source: https://www.bedtime-stories.uk
Meet The Bedtime Stories Team: https://www.bedtime-stories.uk/the-team
Show Links
Interview – YouTube
https://youtu.be/kXgnpwYXC3M

Interview – BitChute
https://www.bitchute.com/video/DsgTq2zI8yeX/
Interview – BrandNewTube
https://brandnewtube.com/v/4CGJ3N
Interview – Rumble
https://rumble.com/ve8z51-bedtime-stories-an-interview-with-the-creators.html
Interview – LBRY
https://open.lbry.com/@Radiant_Creators:c/Bedtime-Stories—An-Interview-With-The-Creators:8
Interview – iTunes
https://itunes.apple.com/us/podcast/radiant-creators/id1252852387
Interview – MP3
Download complete show as an MP3 by right-clicking here and choosing "save as".
Radiant Creators Social Media
RC Parler https://parler.com/profile/RadiantCreators/posts
RC YouTube https://www.youtube.com/channel/UCOFOzbsnnBIhsIWPTnh6Dpg
RC SoundCloud https://soundcloud.com/user-147099024
RC Brighteon https://www.brighteon.com/channel/radiantcreators
RC Brighteon.Social https://brighteon.social/@radiantcreators
RC Rumble https://rumble.com/user/radiantcreators
RC Facebook https://www.facebook.com/RadiantCreators/
RC iTunes https://itunes.apple.com/us/podcast/radiant-creators/id1252852387
RC GAB https://gab.ai/radiantcreators
RC Instagram https://www.instagram.com/radiant_creators/
RC Minds https://www.minds.com/radiantcreators
RC BitChute https://www.bitchute.com/channel/tYQMEpPQs7qw/
RC Linkedin https://www.linkedin.com/company/18258547/
RC TuneIn https://tunein.com/podcasts/Media–Entertainment-Podcasts/Radiant-Creators-p1210163/
RC Spotify https://podcasters.spotify.com/podcast/65S8KpqwvPh0b3cREbV9A0
RC LBRY https://lbry.tv/@radiantcreators:f
Podcast: Play in new window | Download