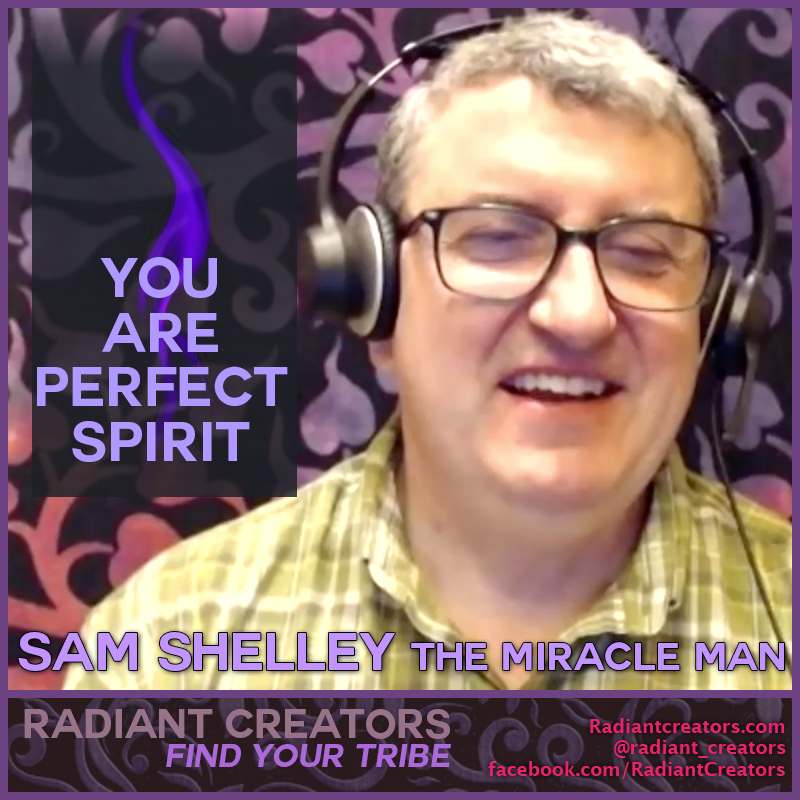 About Bedtime Sam Shelley The Miracle Man
The mission of Head Trash Anonymous (HTA) is to help individuals remember who they are. It's easy to be confused that we are our thoughts, beliefs, opinions, our story — head trash. The head trash becomes our mental junk drawer, which contains all sorts of things that we do not want in our life.  A typical mental junk drawer includes stress, anxiety, insomnia, panic attacks, financial difficulties, unhappiness, depression, worry,  etc.
Website: https://www.headtrashanonymous.org
YouTube: https://www.youtube.com/channel/UCXhoOKb2ssphdUc2LfLVucg
Facebook: https://www.facebook.com/HeadTrashAnonymous
Show Links
Interview – YouTube
https://youtu.be/oui7BAdjseU
Interview – BitChute
https://www.bitchute.com/video/pMHLqpUyIoCr
Interview – Rumble
https://rumble.com/vemzhf-sam-shelley-the-miracle-man-you-are-perfect-spirit.html
Interview – LBRY
https://open.lbry.com/@Radiant_Creators:c/Sam-Shelley-The-Miracle-Man—You-Are-Perfect-Spirit:9
Interview – iTunes
https://itunes.apple.com/us/podcast/radiant-creators/id1252852387
Interview – MP3
Download complete show as an MP3 by right-clicking here and choosing "save as".
Radiant Creators Social Media
RC Parler https://parler.com/profile/RadiantCreators/posts
RC YouTube https://www.youtube.com/channel/UCOFOzbsnnBIhsIWPTnh6Dpg
RC SoundCloud https://soundcloud.com/user-147099024
RC Brighteon https://www.brighteon.com/channel/radiantcreators
RC Brighteon.Social https://brighteon.social/@radiantcreators
RC Rumble https://rumble.com/user/radiantcreators
RC Facebook https://www.facebook.com/RadiantCreators/
RC iTunes https://itunes.apple.com/us/podcast/radiant-creators/id1252852387
RC GAB https://gab.ai/radiantcreators
RC Instagram https://www.instagram.com/radiant_creators/
RC Minds https://www.minds.com/radiantcreators
RC BitChute https://www.bitchute.com/channel/tYQMEpPQs7qw/
RC Linkedin https://www.linkedin.com/company/18258547/
RC TuneIn https://tunein.com/podcasts/Media–Entertainment-Podcasts/Radiant-Creators-p1210163/
RC Spotify https://podcasters.spotify.com/podcast/65S8KpqwvPh0b3cREbV9A0
RC LBRY https://lbry.tv/@radiantcreators:f
Podcast: Play in new window | Download