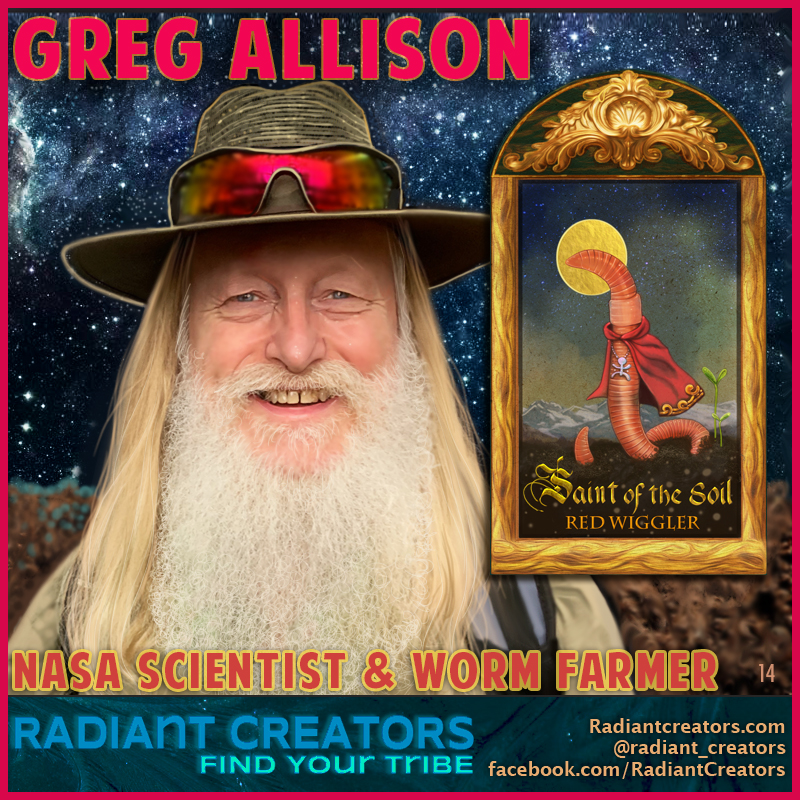 About Guest
We had the opportunity to talk to Greg Allison a NASA Scientist at NASA's Marshall Space Flight Center and owner and founder of Green Greg's Garden and Worm Farm at LeakCon2019. This should conversation could be summarized as, "Community is the way to thrive in the future". Greg gave a talk on this topic at LeakCon2019 and a second on worm farming specifically. Access to all the talks is well worth the small fee. Greg might be the only NASA Scientist who drives a 1976 Chevy C30 with a 454!
We also talked about the importance of being humble, people waking up, losing the fear of knowledge, The MSM is not your friend, always travel with your your bug-out bag, knowledge is your key component for survival, to thrive you better know how to garden, and a brief look at geopolitics.
The video camera batteries died so the last few minutes are audio only.
Show Links
Interview – SoundCloud
https://soundcloud.com/user-147099024/greg-allison-at-leakcon2019

Interview – YouTube
https://youtu.be/bukN3Cst6e4
Interview – BitChute
https://www.bitchute.com/video/cAbr3QaVTire
Interview – iTunes
https://itunes.apple.com/us/podcast/radiant-creators/id1252852387
Interview – iHeartRadio
https://www.iheart.com/podcast/966-Radiant-Creators-29418059/
Interview – Spreaker
https://www.spreaker.com/show/radiant-creators
Interview – MP3
Download complete show as an MP3 by right-clicking here and choosing "save as".
Essential Guest Posts
Free Worm Bin & Easy Castings Harvest (Meet his 1976 Chevy C30 with a 454 in this video)
https://youtu.be/469UxlX58cY
Trump a Covert Deep State Agent?
https://youtu.be/_xp1eFUFBPs
Why You Need a Tribe or Community to Survive When it Hits the Fan
https://youtu.be/GD5bJ7P3c88
CIVILIZATION – MORE FRAGILE THAN IMAGINED
https://youtu.be/VA-RI91D57s
Guest Social Media
YouTube
https://www.youtube.com/channel/UCbG7p-Z66sgqE-O8PYxY3Lw
Website
http://www.greengregswormfarm.com
Facebook
https://www.facebook.com/ghallison
Follow Radiant Creators for more!
RC SoundCloud
RC Facebook
RC iTunes
RC Twitter
RC GAB
RC Instagram
RC Minds
RC BitChute
RC Linkedin
RC Google+
RC TuneIn
RC BitBacker
RC Spotify
Podcast: Play in new window | Download