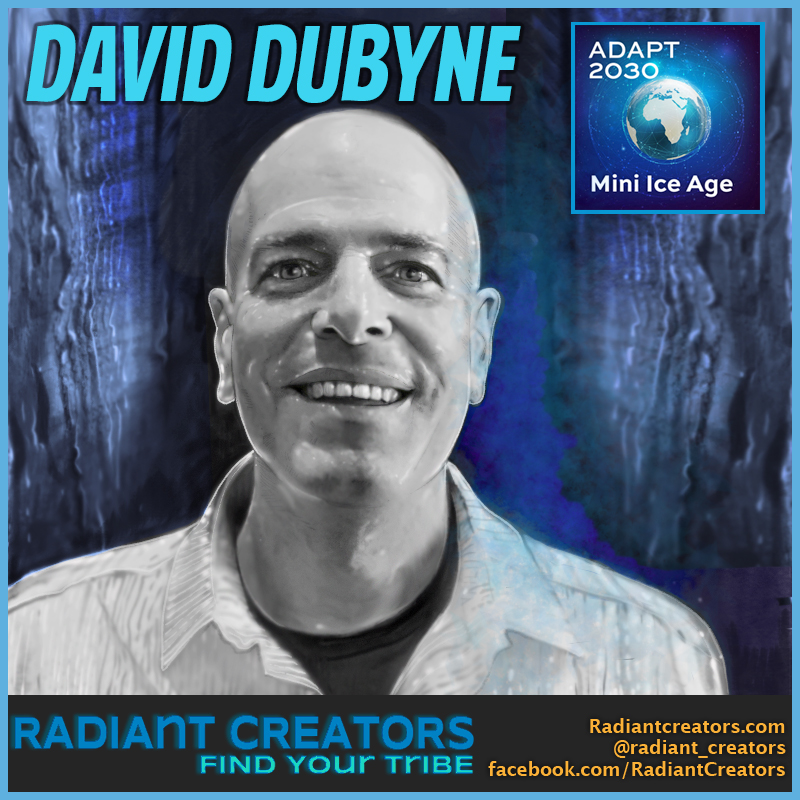 About Guest
The Climate Revolution e-book is a 'Must Read' for understanding our Sun driven climate as we progress deeper into the new Eddy Grand Solar Minimum. Weather extremes leading to Global food scarcity and high food prices are here now, and this book describes the expected changes, how to survive & thrive during future challenging times with practical preparations.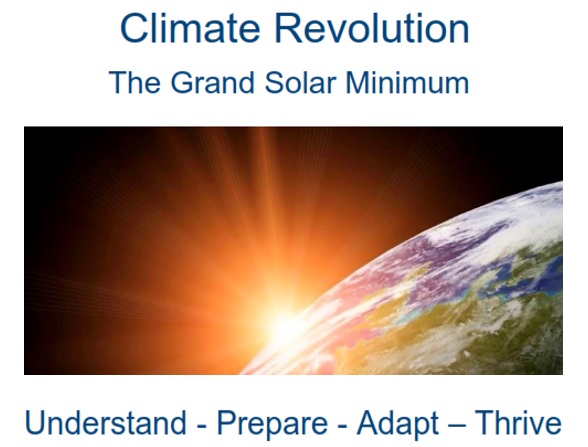 Talking with David DuByne At #LeakCon2019
BUY #LeakCon2019 LIVE-STREAM HERE
https://leakcon2019.cleeng.com/leakcon2019-livestream/E333121484_US
David DuByne Website
http://www.oilseedcrops.org
A theme that flowed through this talk was, "Truth destroys the world you used to live in" ~ Neil Kramer
Show Links
Interview – SoundCloud
https://soundcloud.com/user-147099024/talking-with-david-dubyne-at-leakcon2019

Interview – YouTube
https://youtu.be/tvkrlse0j_s
Interview – BitChute
https://www.bitchute.com/video/AaRMot47GdTg
Interview – iTunes
https://itunes.apple.com/us/podcast/radiant-creators/id1252852387
Interview – iHeartRadio
https://www.iheart.com/podcast/966-Radiant-Creators-29418059/
Interview – Spreaker
https://www.spreaker.com/show/radiant-creators
Interview – MP3
Download complete show as an MP3 by right-clicking here and choosing "save as".
Essential Adapt 2030 Content
Record River Floods USA Grain Prices Spike as Reality Sets In (834)
https://youtu.be/eAXWXiVM2ok
(MIAC #203) Finding Solutions for Problems You See but Aren't Here Yet
https://youtu.be/kNLHNOAiB44
David DuByne (ADAPT 2030) – Mini Ice Age Reset Thriving
https://radiantcreators.com/2019/04/14/david-dubyne-adapt-2030-mini-ice-age-reset-thriving
Grand Solar Minimum Explained & Solutions to Thrive During the Changes (525)
https://youtu.be/UtQuEzr0sL0
(MIAC #197) Global Warming Contrary Information Erased Off the Internet
https://youtu.be/4jsEAKMdpms
(MIAC #171) There is a Stark Difference in Messaging of What to Expect in 2021
https://youtu.be/IVxtC334sUM
(MIAC #179) Jumps in Technology a Dimension of the Grand Solar Minimum
https://youtu.be/3NhMr5XOI9I
Timeline for Global Crypto-Currency Acceptance, Digitizing Commodities & Mini Ice Age Crop Losses
https://youtu.be/AiHxJx0dawI
Guest Social Media
YouTube
https://www.youtube.com/channel/UC-5dIHmtQzHIdNCs7-bEdCA
Website
http://www.oilseedcrops.org
Revolution Radio: Studio A Thursday Nights – 10 PM to Midnight E.S.T.
http://www.Freedomslips.com
Facebook
https://www.facebook.com/Miniiceage
Steemit
https://steemit.com/@adapt2030
Medium
https://medium.com/@globalcooling
Twitter
https://twitter.com/adapt2030
Follow Radiant Creators for more!
RC SoundCloud
RC Facebook
RC iTunes
RC Twitter
RC GAB
RC Instagram
RC Minds
RC BitChute
RC Linkedin
RC Google+
RC iHeartRADIO
RC Spreaker
Podcast: Play in new window | Download