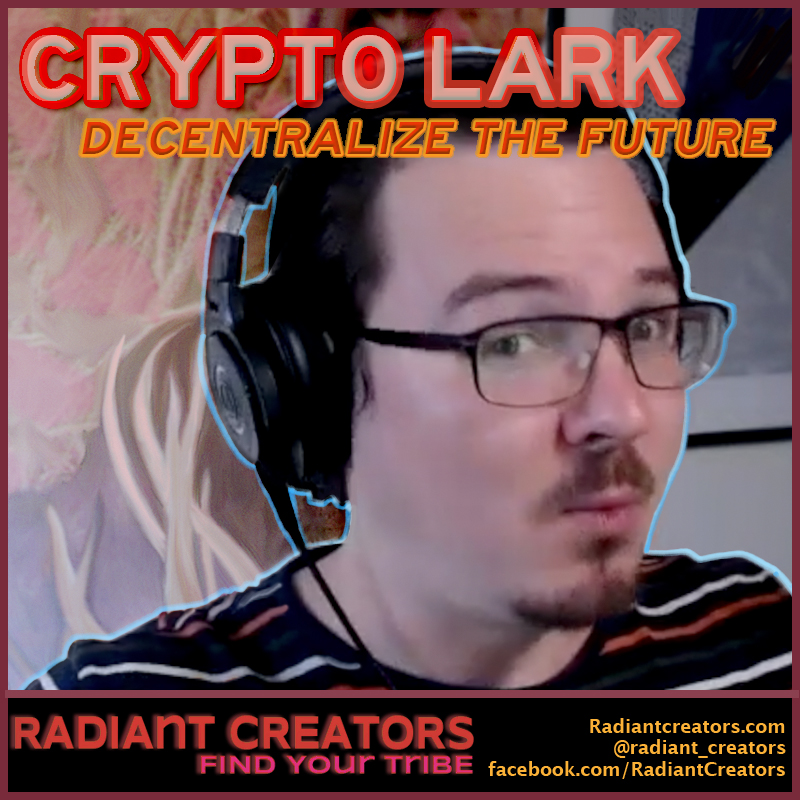 About Guest
"Stack Sats And Chill!" is a common statement Lark Davis mentions on his channel. Essential wisdom in Crypto and Life that could also be stated "Do Something Truly Good And Relax". This is an inspiring chat on many topics and levels. Great value to anyone, not just those interested in Crypto.
Lark Davis is New Zealand's most popular crypto personality. He grew up on a small organic homestead, reading Mad magazine, dreaming of space travel and pretending to be Indiana Jones. Known for his articulate, entertaining style, Lark combines his political science background, critical thinking skills and bright sense of humor to produce content that explores blockchain solutions to the corrupted world.
As a seasoned world traveller, Lark has seen the results of excessive wealth and poverty and is currently working several side projects, including cultured nut cheese. Source: https://www.youtube.com/user/larksongbird01/about
Show Links
Interview – SoundCloud
https://soundcloud.com/user-147099024/crypto-lark-decentralize-the-future

Interview – YouTube
https://youtu.be/lHsZyTfkLUA

Interview – BitChute
Interview – iTunes
https://itunes.apple.com/us/podcast/radiant-creators/id1252852387
Interview – MP3
Download complete show as an MP3 by right-clicking here and choosing "save as".
Guest Social Media
YouTube
https://www.youtube.com/user/larksongbird01
Twitter
https://twitter.com/TheCryptoLark
Facebook
https://www.facebook.com/TheCryptoLark
Crypto Lark Content Mentioned
From Oil Crisis Good for Price of Bitcoin? The War on Privacy Heats Up
https://youtu.be/cT63tlHgf6c
Bitcoin Investing Principles To Build Real Wealth
https://youtu.be/Cl2t8DG6800
Radiant Creators Social Media
RC SoundCloud https://soundcloud.com/user-147099024
RC Facebook https://www.facebook.com/RadiantCreators/
RC iTunes https://itunes.apple.com/us/podcast/radiant-creators/id1252852387
RC Twitter https://twitter.com/RadiantCreator
RC GAB https://gab.ai/radiantcreators
RC Instagram https://www.instagram.com/radiant_creators/
RC Minds https://www.minds.com/radiantcreators
RC BitChute https://www.bitchute.com/channel/tYQMEpPQs7qw/
RC Linkedin https://www.linkedin.com/company/18258547/
RC TuneIn https://tunein.com/podcasts/Media–Entertainment-Podcasts/Radiant-Creators-p1210163/
RC BitBacker https://bitbacker.io/user/radiantcreators/
RC Spotify https://podcasters.spotify.com/podcast/65S8KpqwvPh0b3cREbV9A0
Podcast: Play in new window | Download