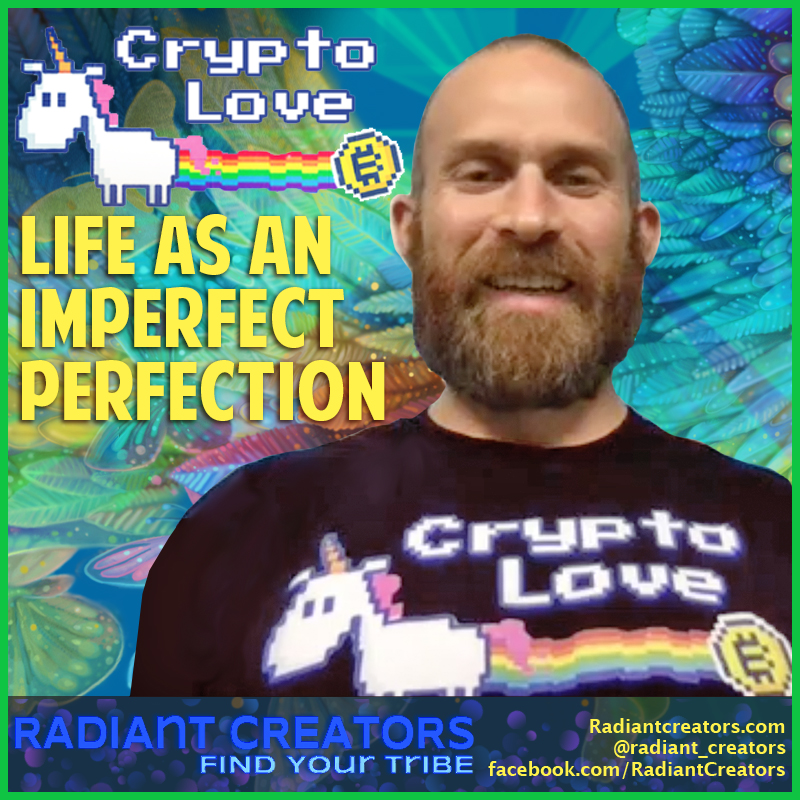 Show Links
Interview – SoundCloud

Interview – BitChute
https://www.bitchute.com/video/vS3Ih9ZoeBnY/
Interview – YouTube
https://youtu.be/dB2DAnqgffs
Interview – iTunes
https://itunes.apple.com/us/podcast/radiant-creators/id1252852387
Interview – Spreaker
https://www.spreaker.com/user/acrnetwork/radiant-creators-interview-with-crypto-l
Interview – iHeartRADIO
https://www.iheart.com/podcast/966-Radiant-Creators-29418059/episode/radiant-creators-interview-with-crypto-love-29503817/
Interview – MP3
Download complete show as an MP3 by right-clicking here and choosing "save as".
Crypto Love Social Media
YouTube
https://www.youtube.com/channel/UCu7Sre5A1NMV8J3s2FhluCw
FaceBook
https://www.facebook.com/CryptoLoveYouTube/
Twitter
https://www.twitter.com/_CryptoLove_
Google+
https://plus.google.com/b/117369400999113223500/117369400999113223500
Media Talked About During Interview
How to Be an Imperfectionist: The New Way to Self-Acceptance, Fearless Living, and Freedom from Perfectionism
The Instant Millionaire: A Tale of Wisdom and Wealth
How to Buy Bitcoin in 2018 – The Safe and Easy Way!
https://youtu.be/CYItaOmGvrU
Follow Radiant Creators for more!
RC SoundCloud
RC Facebook
RC iTunes
RC Twitter
RC GAB
RC Instagram
RC Minds
RC BitChute
RC Linkedin
RC Google+
Podcast: Play in new window | Download