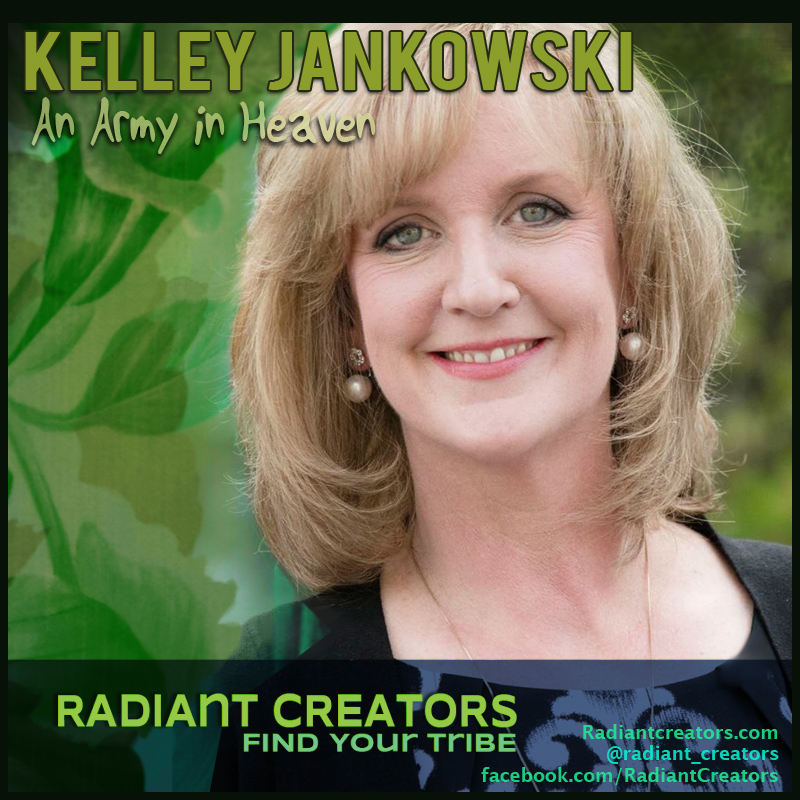 Today we interview Kelley Jankowski, author of An Army in Heaven. As a Hospice Nurse, Kelly has deep experience and perspective with death and dying. Her mission is providing dignified and caring assistance to those transitioning into death. We discuss the contrasts between the modern process of birth and death taking place in a hospital versus the home, which was more common in the past. We also speak of the empowering positive transformative nature of devoted care for another, and many other topics.
[amazon_link asins='1682131823′ template='ProductCarousel' store='radiantcreato-20′ marketplace='US' link_id='702de1b3-c96e-11e7-b4cd-89f4f8b66674′]
From An Army in Heaven description on Amazon:
What do people see as death approaches? What will Heaven be like? What will Hell be like? An Army In Heaven records the deathbed visions of hospice patients, as well as those in a critical care setting who have died and then returned to describe their experience on the other side. Read about their accounts of Heaven and Hell, their visions of loved ones who have long traversed to the other side. Compassionate and compelling, this book retells their experiences. Their accounts are moving, edifying and sometimes disturbing, as cases of terrible abuse, neglect and even the demonic are also witnessed. Written by the nurse assigned to their care, An Army In Heaven is a compilation of their stories, what they saw on the other side and what they see as the veil thins during the dying process. It will change how you view life and most importantly, how you view death.
Interview Links
SoundCloud

Interview – YouTube
https://youtu.be/ftC8q77ukCo
Interview – iTunes
https://itunes.apple.com/us/podcast/radiant-creators/id1252852387
Interview – MP3
Download complete show as an MP3 by right-clicking here and choosing "save as"
Interview – dtube
https://d.tube/#!/v/radiantcreators/x474v55c
Kelley Jankowski Links
Facebook – Army in Heaven
https://www.facebook.com/anarmyinheaven/
Podcast: Play in new window | Download