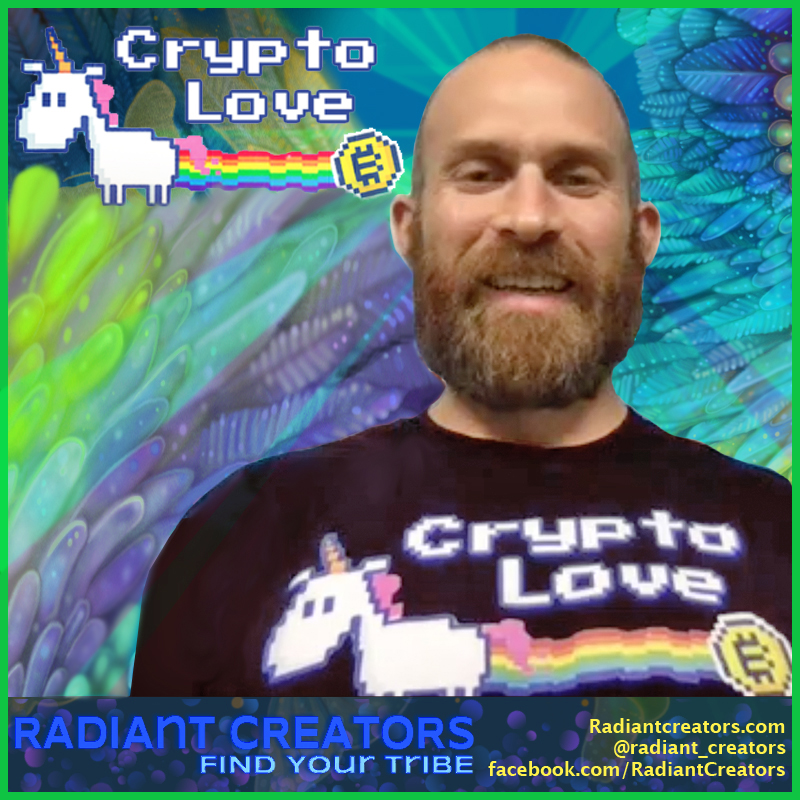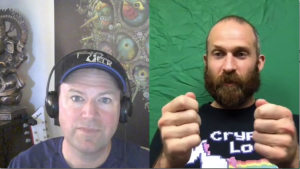 About Guest
We have Crypto Love on the show again. Crypto Love took time off from his popular crypto YouTube channel to "re-find his excitement" and become a new improved version.
Quotes Talked About During Interview
The world breaks everyone and afterward many are strong at the broken places. But those that will not break it kills. It kills the very good and the very gentle and the very brave impartially. If you are none of these you can be sure it will kill you too but there will be no special hurry. ~ Ernest Hemingway
He who has a why to live can bear almost any how. ~ Friedrich Nietzsche
Rule # 2 Treat yourself like you would someone you are responsible for helping
~ Jordan Peterson's 12 rules for life
Show Links
Interview – SoundCloud

Interview – BitChute
https://www.bitchute.com/video/QJfHKqwFrSeA
Interview – YouTube
https://youtu.be/Ad5oJnnGtQg
Interview – iTunes
https://itunes.apple.com/us/podcast/radiant-creators/id1252852387
Interview – iHeartRadio
https://www.iheart.com/podcast/966-Radiant-Creators-29418059/
Interview – Spreaker
https://www.spreaker.com/user/acrnetwork/interview-with-crypto-love-follow-your-e
Interview – MP3
Download complete show as an MP3 by right-clicking here and choosing "save as".
Crypto Love Social Media
YouTube
https://www.youtube.com/channel/UCu7Sre5A1NMV8J3s2FhluCw
FaceBook
https://www.facebook.com/CryptoLoveYouTube/
Twitter
https://www.twitter.com/_CryptoLove_
Google+
https://plus.google.com/b/117369400999113223500/117369400999113223500
Media Talked About During Interview

12 Rules for Life: An Antidote to Chaos
From previous interview
Interview With Crypto Love – Life As An Imperfect Perfection
https://radiantcreators.com/2018/06/23/interview-with-crypto-love-life-as-an-imperfect-perfection/
How to Be an Imperfectionist: The New Way to Self-Acceptance, Fearless Living, and Freedom from Perfectionism
The Instant Millionaire: A Tale of Wisdom and Wealth
How to Buy Bitcoin in 2018 – The Safe and Easy Way!
https://youtu.be/CYItaOmGvrU
Follow Radiant Creators for more!
RC SoundCloud
RC Facebook
RC iTunes
RC Twitter
RC GAB
RC Instagram
RC Minds
RC BitChute
RC Linkedin
RC Google+
Podcast: Play in new window | Download