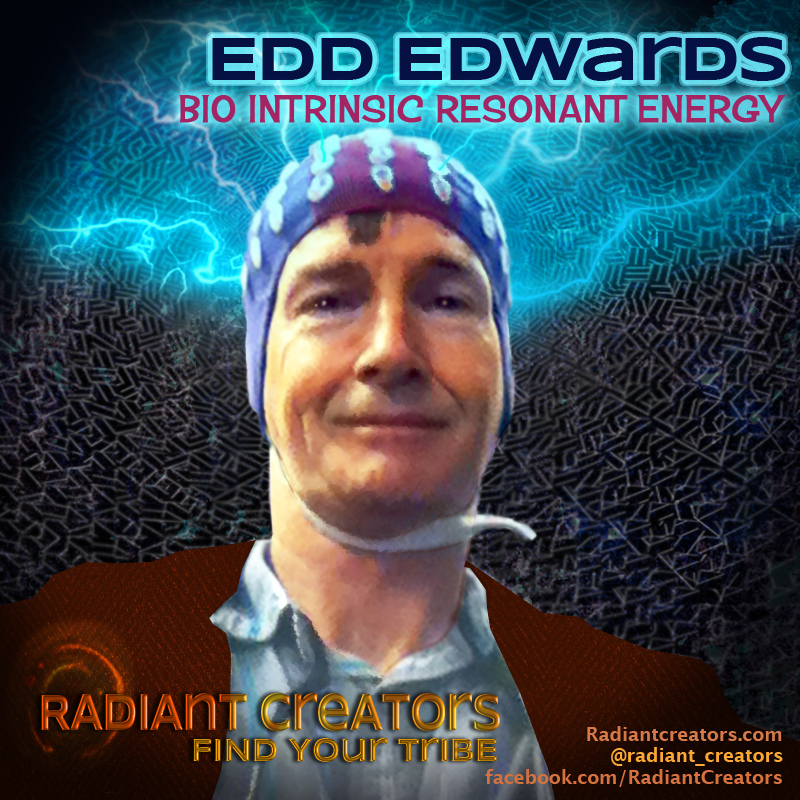 Edd Edwards, a master manipulator of energy and founder of the Kituwah Institute, Energy Health and Healing. Edd's mastery of energy, defined as Bio Intrinsic Resonant Energy allows his clients to heal themselves in a process he calls "Tune Ups". Edd is able to direct this powerful energy in-person and remotely over distance. Edd adamantly says he is not a healer, instead Edd "Tunes Up" the neural energy system of the body and enables people to heal themselves.
Over the past 26 years, Edd's unique gift has attracted the attention of well-known physicists and research scientists such as the distinguished physicist, Dr. William Levengood. Levengood successfully measured and quantified Edd's energy output in his laboratory, and as a result, Edd's unique gift has been studied by prestigious institutions such as University of Virginia and The Rhine Research Center in the Bio-Energy Emissions Lab. The research conducted on Edd is documented and can be found on his website.
Edd can "Tune Up" one or many people at a time, and can be contacted via his website eddedwards.com to schedule sessions. Edd's dream is to have a healing center where his life's work is taught – especially to children. This dream is coming to form and Edd confidently says "It will happen when source wills it". Let's hope that is soon! Find more about Edd at his website, Eddedwards.com.
BONUS! During this interview, Edd gives our listeners a free energetic "Tune Up".
SoundCloud
Complete show
https://soundcloud.com/user-147099024/radiant-creators-interview-with-edd-edwards-bio-intrinsic-resonant-energy-master
"Tune Up" only
https://soundcloud.com/user-147099024/radiant-creators-tune-up-with-edd-edwards
YouTube
Complete Show
https://youtu.be/oZ5PHo44aZs
"Tune Up" only
https://youtu.be/te8DI_Sege4
Listen to it on iTunes
https://itunes.apple.com/us/podcast/radiant-creators/id1252852387
MP3
Download complete show as an MP3 by right-clicking here and choosing "save as"
Download "Tune Up" only by right-clicking here and choosing "save as"
Podcast: Play in new window | Download