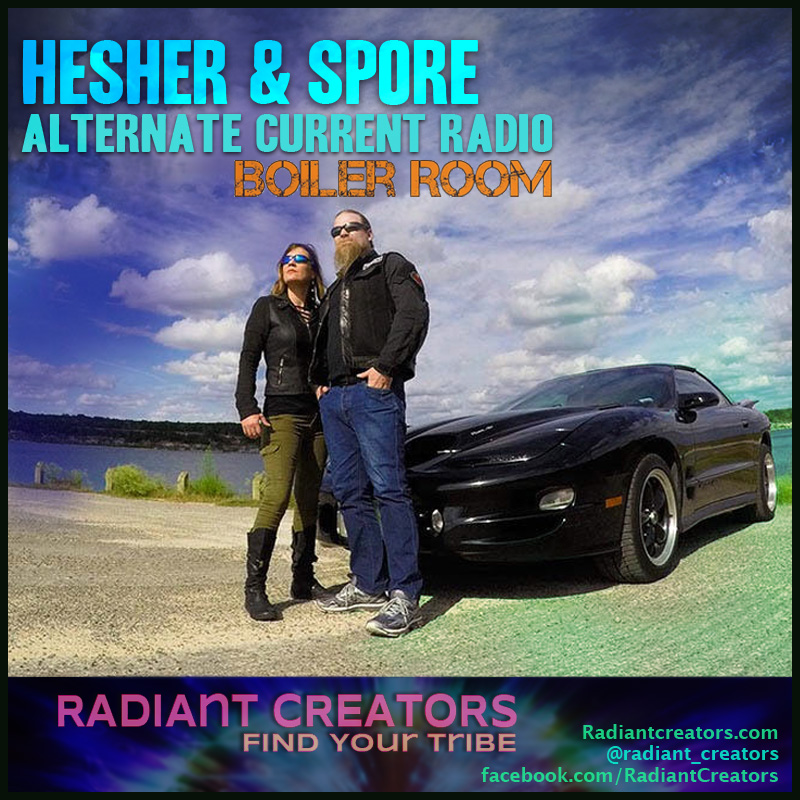 Today we talk to Spore and Hesher, two of the creators of Alternate Current Radio. These two bold truth seekers and speakers took the Red Pill and have not looked back. Their creation, Alternate Current Radio is truly a collaborative tribe of like minded investigative journalism and geopolitical analysis along with grooving music from several DJ's.
Bio from their site:
About Alternate Current Radio
http://www.alternatecurrentradio.com/about-acr/
Alternate Current Radio (ACR) is a grass roots independent media network built from the ground up by a small group of likeminded rebels with a shared enthusiasm for personal freedom, individuality, and liberty… not just here in what used to be a constitutional republic of states but for all the people of planet Earth.
Alternate Current Radio was founded to provide a platform for all the talent we at ACR have discovered in our combined years of participation in broadcasting, blogging, investigative journalism and geopolitical analysis. From the the amazing podcasters, producers and investigative journalists to the revolutionary minds, youtubers, musicians, DJs and artists from all over the world. ACR wants to share our forum and our platform as a meeting place for all our listeners to participate and interact with their favorite ACR shows, hosts, DJs and other like minded listeners.
Join us at Alternate Current Radio and leave the propaganda blitz, advertising assaults and fear campaigns of typical Main Stream Media and Alternative Media outlets behind with an informative and entertaining set of talk shows and eclectic DJs playing music for all types of listeners between our talk show presentations.
Interview Links
Interview – YouTube
https://youtu.be/ctJt79D6CKM
Interview – iTunes
https://itunes.apple.com/us/podcast/radiant-creators/id1252852387
Interview – MP3
Download complete show as an MP3 by right-clicking here and choosing "save as"
Interview – dtube
https://dtube.video/#!/v/radiantcreators/k643y2o1
Alternate Current Radio Links
Alternate Current Radio – Website
http://www.alternatecurrentradio.com/
Alternate Current Radio – Spreaker Page
https://www.spreaker.com/user/acrnetwork
Alternate Current Radio Network – Facebook
https://www.facebook.com/acrnetwork/
Alternate Current Radio Network – Twitter
https://twitter.com/radioacr
Spore – Twitter
http://twitter.com/@spore3327
Hesher – Twitter
http://twitter.com/@HesherMedia
Podcast: Play in new window | Download