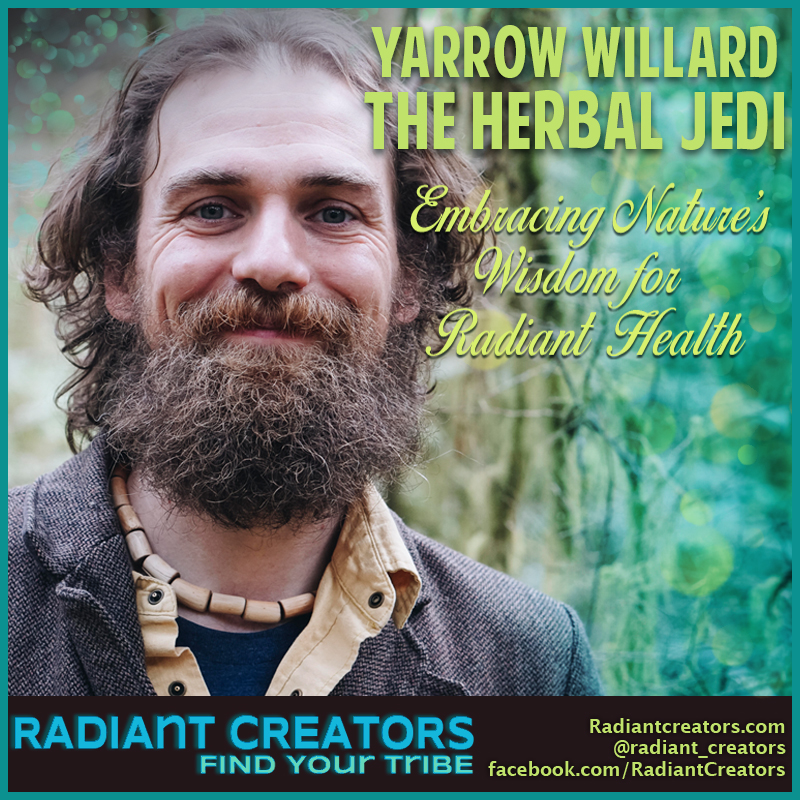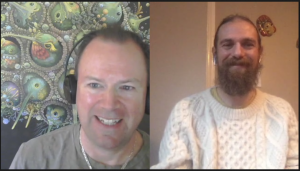 About Guest
From https://harmonicarts.ca/team
Yarrow Willard is a Clinical/Master Herbalist and co-visionary of the Harmonic Arts Botanical Dispensary. Raised by herbalist parents, he has been immersed in the world of plant medicine since before he was born and is continually updating his knowledge with the growing edge science of re-claiming wellness. Yarrow shares health empowering practices and teachings through advanced nutrition and cultivating a deeper connection with the natural world.
Show Links
Interview – SoundCloud

Interview – YouTube
https://youtu.be/rlf7eGl10f0
Interview – BitChute
https://www.bitchute.com/video/rlf7eGl10f0
Interview – iTunes
https://itunes.apple.com/us/podcast/radiant-creators/id1252852387
Interview – iHeartRadio
https://www.iheart.com/podcast/966-Radiant-Creators-29418059/
Interview – Spreaker
https://www.spreaker.com/show/radiant-creators
Interview – MP3
Download complete show as an MP3 by right-clicking here and choosing "save as".
Content Mentioned During Interview
Divine Feminine
https://harmonicarts.ca/product/divine-feminine
Sacred Masculine
https://harmonicarts.ca/product/sacred-masculine
A Sand County Almanac: And Sketches Here and There (Outdoor Essays & Reflections)
https://amzn.to/2Sx5ORK

A New Path: To Transcend the Great Forgetting Through Incorporating Ancestral Practices into Contemporary Living
https://amzn.to/2VjvYJo

Guest Social Media
Website www.harmonicarts.ca
Harmonic Arts Blog: http://bit.ly/1q3me4d
YouTube: http://www.youtube.com/subscription_center?add_user=TheHarmonicArts
Instagram: http://instagram.com/herbal_jedi
Facebook: http://facebook.com/harmonicarts
Pinterest: http://pinterest.com/harmonicarts
Twitter: http://twitter.com/harmonic_arts
Follow Radiant Creators for more!
RC SoundCloud
RC Facebook
RC iTunes
RC Twitter
RC GAB
RC Instagram
RC Minds
RC BitChute
RC Linkedin
RC Google+
RC iHeartRADIO
RC Spreaker
Podcast: Play in new window | Download