John Hickman creator of the Primitive Ways YouTube channel is a true Neo-Aboriginal. In this interview we talk about the confidence primitive survival skills create. We documented some "Neo-Aboriginal / Natural Human Training".
Show Links
Interview – YouTube
https://youtu.be/loa9GtZ55q8

Interview – SoundCloud
https://soundcloud.com/user-147099024/john-hickman-primitive-ways-doorway-to-the-earth

Interview – Brighteon
https://www.brighteon.com/c8161b48-67cf-4d4c-bd5d-93a9a08b60d6

Interview – BitChute
https://www.bitchute.com/video/QCW0oinhYYOd/
Interview – iTunes
https://itunes.apple.com/us/podcast/radiant-creators/id1252852387
Interview – MP3
Download complete show as an MP3 by right-clicking here and choosing "save as".
Neo-Aboriginal / Natural Human Training
Make some Cave Man (Bulletproof) Coffee and work through the list below.
How to Make Bulletproof® Coffee w/ Dave Asprey
https://youtu.be/4YjLMdx3YZY

Guided Wim Hof Method Breathing
https://youtu.be/tybOi4hjZFQ

Wim Hof breathing Mini-Course
https://www.wimhofmethod.com/free-mini-class
Generating Abundance (Download)
https://drjoedispenza.com/collections/meditations-english/products/generating-abundance-download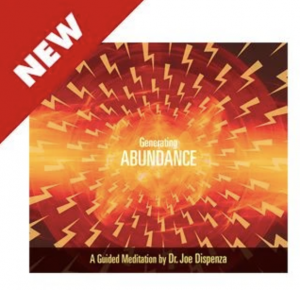 "Becoming Supernal" is the latest from Dr. Joe and Craigs' favorite. 
Becoming Supernatural: How Common People Are Doing the Uncommon Paperback – March 5, 2019
https://amzn.to/3aETM0R
Joe Dispenza Collection: 3 Books Set: Becoming Supernatural, You Are the Placebo, Breaking the Habit of Being Yourself Audible Audiobook – Unabridged
https://amzn.to/3bPxdIp
Strengthening Peripheral Vision
As we talked about during interview a great method is loosening vision directly in front of us, and allowing vision from whole eye. This would be in front and peripheral vision all seen without a specific focus. It is tricky to get the hang of and exhausting. I do while walking in nature for long as possible without causing too much strain. John mentioned this being his natural vision now, and that is truly inspiring. See like a Neo-Aboriginal!
Peripheral Vision Training for Martial Artists
https://youtu.be/fK1uHN7NR3Q

One of John's favorite books for learning plants.
Botany in a Day: Thomas J. Elpel's Herbal Field Guide to Plant Families
https://amzn.to/3eWPW6P
A book John mentioned deeply inspires to enter the doorway of nature.
The Way of the Scout
https://amzn.to/2KBspdE
Eat Organs!
It can be a little weird getting started, but the pay off is huge. If you know a butcher organ meat can often be mixed into hamburger – and it's hardly noticed. 
Ancestral Supplements Grass Fed Beef Organs (Desiccated) — Liver, Heart, Kidney, Pancreas, Spleen (180 Capsules)
https://amzn.to/2S8Br5P
Similar Radiant Creators Interviews
Robert Young Pelton – Dawn Of The "Neo-Pioneer American" Think Locally Act Locally
https://radiantcreators.com/2020/04/13/robert-young-pelton-dawn-of-the-neo-pioneer-american-think-locally-act-locally
Radiant Creators interviewed Arthur Haines who coined the term Neo-Aboriginal.
Arthur Haines – Neo-Aboriginal Lifeway Harmonizing Plant, Animal, and Earth
https://radiantcreators.com/2017/08/30/arthur-haines-neo-aboriginal-lifeway-harmonizing-plant-animal-earth
Arthur Haines new book "A New Path" is ESSENTIAL reading.
A New Path: To Transcend the Great Forgetting Through Incorporating Ancestral Practices into Contemporary Living
"A New Path is a clear and easily understood presentation of a meaningful and nature-connected future.  Be prepared for the paradigm shift, as the world feels different after just the first chapter." ~ Bremen James, farmer/father/forager
https://amzn.to/2WwSsGv
ReWilding Fundamentals by Arthur Haines
http://www.arthurhaines.com/blog/2014/6/13/rewilding-fundamentals
Radiant Creators interviewed Survivorman a very Natural Human!
Interview with Les Stroud – Survivorman – "Cultivating a Creative, Passionate and Inspired Life"
https://radiantcreators.com/2017/12/11/les-stroud-survivorman-cultivating-a-creative-passionate-and-inspired-life
John was recently interview by David DuByne of Adapt2030

John Hickman Social Media
YouTube
https://www.youtube.com/channel/UCMe-rkX0WV1oLYChduS6LMQ

Follow Radiant Creators for more!
RC YouTube https://www.youtube.com/channel/UCOFOzbsnnBIhsIWPTnh6Dpg
RC SoundCloud https://soundcloud.com/user-147099024
RC Brighteon https://www.brighteon.com/channel/radiantcreators
RC Facebook https://www.facebook.com/RadiantCreators/
RC iTunes https://itunes.apple.com/us/podcast/radiant-creators/id1252852387
RC Twitter https://twitter.com/RadiantCreator
RC GAB https://gab.ai/radiantcreators
RC Instagram https://www.instagram.com/radiant_creators/
RC Minds https://www.minds.com/radiantcreators
RC BitChute https://www.bitchute.com/channel/tYQMEpPQs7qw/
RC Linkedin https://www.linkedin.com/company/18258547/
RC TuneIn https://tunein.com/podcasts/Media–Entertainment-Podcasts/Radiant-Creators-p1210163/
RC BitBacker https://bitbacker.io/user/radiantcreators/
RC Spotify https://podcasters.spotify.com/podcast/65S8KpqwvPh0b3cREbV9A0
Podcast: Play in new window | Download