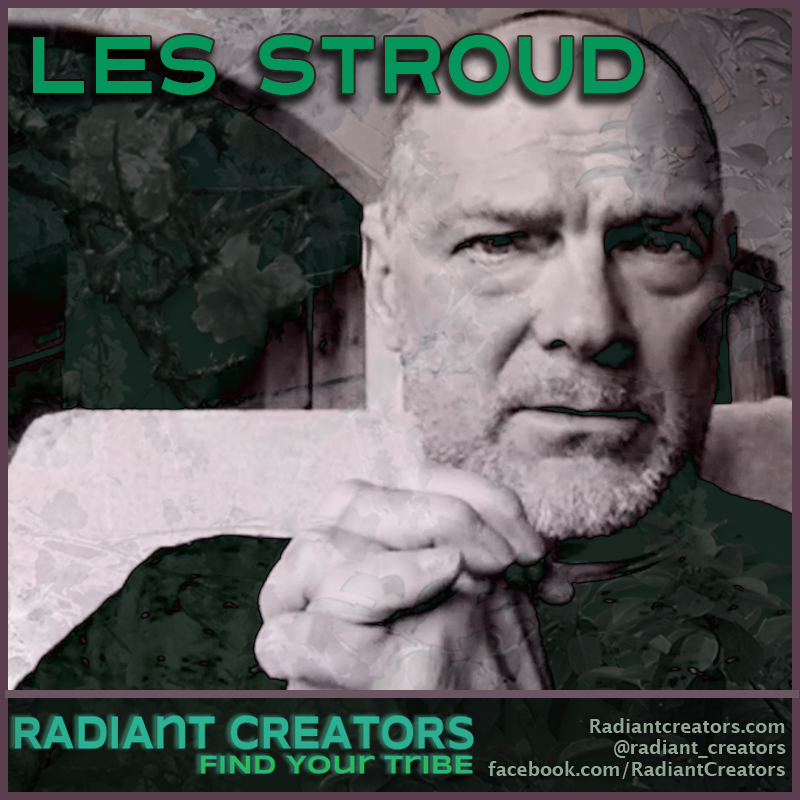 Our desire at Radiant Creators is to interview inspiring people and extract inspiration into an audible elixir for listeners. This interview with Les Stroud is exactly that!
"Les Stroud is a Canadian survival expert, filmmaker and musician best known as the creator, writer, producer, director, cameraman and host of the television series Survivorman" ~ Wikipedia
Survivorman video's are found at the Les Stroud website http://www.lesstroud.ca/. An important series touched on during the interview was Les Stroud's Beyond Survival. The Book and Video (DVD) (iTunes) (Amazon) are well worth getting. The lyrics to "One Giant Farm" that Craig showed during interview are found in the Beyond Survival Book. Les has an amazing series on Bigfoot.
Inspired Quotes from Interview with Les Stroud
"There is a muscle memory that is much more spiritual, that builds within our own hearts and passion" ~ Les Stroud
"Whatever I do today, let it effect somebody in a positive way, let it bring about a positive influence in their life and inspire them" ~ Les Stroud
Show Links
Interview – SoundCloud
https://soundcloud.com/user-147099024/interview-with-les-stroud-new-album-mother-earth

Interview – YouTube
https://youtu.be/5z1JbDF-1qU

Interview – Brighteon
https://www.brighteon.com/ce82309b-fc16-4807-989b-57e602f572ab
Interview – iTunes
https://itunes.apple.com/us/podcast/radiant-creators/id1252852387
Interview – MP3
Download complete show as an MP3 by right-clicking here and choosing "save as".
Previous Les Stroud Interview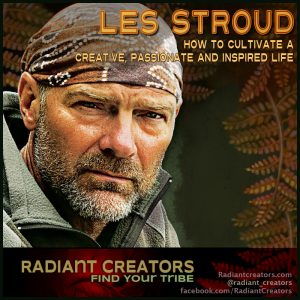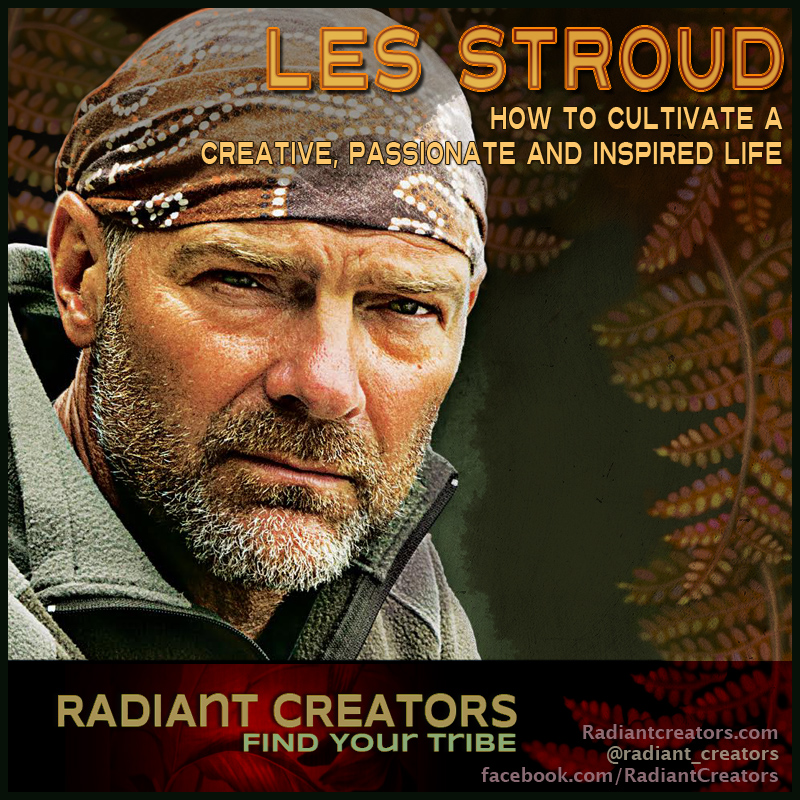 Our first interview with Les Stroud "Interview with Les Stroud – Survivorman – "Cultivating a Creative, Passionate and Inspired Life"" took off into an improvisational exploration into Les Stroud's view and experience of a creative life. Les was able to delve into and articulate his life effort as a creator. Much of the interview is centered around exploring the below quote.
"In the adventure known as life, there are some that live it vicariously and enjoy the ride from the safety of an armchair, and that's good. There are those who have a few chances to realize incredible and life changing experiences and though they don't repeat them they carry with them a growth in personal philosophy for the rest of their lives. And there are those for whome a taste is never enough. For whome the lust for adventure is nearly insatiable. And if you add to that the overwhelming desire to create, and to share, then you get where I reside. For the end of one adventure, only signifies the beginning of another" ~ Les Stroud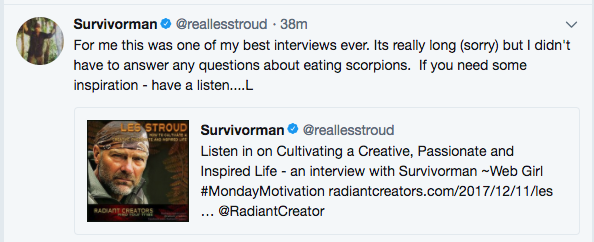 Papua New Guinea episode where "In the adventure known as life" quote comes from.

Interview – SoundCloud

Interview – YouTube
https://youtu.be/W_WlEqz8VXE
Les Stroud Links
Les Stroud – Website
http://www.lesstroud.ca/
Les Stroud – Facebook
https://www.facebook.com/profile.php?id=100004466178122
Les Stroud– Instagram
https://www.instagram.com/reallesstroud/
Les Stroud – Spotify
https://open.spotify.com/artist/0LsCXk6IVrhkR4bTjP5qG5
Les Stroud – YouTube
https://www.youtube.com/user/lesstroud
Survivorman – Les Stroud Music – YouTube
https://www.youtube.com/channel/UCAf7_fVW804IqMwt3oyI9oA
Les Stroud – Twitter
https://twitter.com/reallesstroud
Survivorman TV – Twitter
https://twitter.com/smtvnetwork
Les Stroud – SoundCloud
https://soundcloud.com/les-stroud-music
Les Stroud – Periscope *Les is very active on Periscope*
https://www.periscope.tv/survivorman
Radiant Creators Social Media
RC YouTube https://www.youtube.com/channel/UCOFOzbsnnBIhsIWPTnh6Dpg
RC SoundCloud https://soundcloud.com/user-147099024
RC Brighteon https://www.brighteon.com/channel/radiantcreators
RC Facebook https://www.facebook.com/RadiantCreators/
RC iTunes https://itunes.apple.com/us/podcast/radiant-creators/id1252852387
RC Twitter https://twitter.com/RadiantCreator
RC GAB https://gab.ai/radiantcreators
RC Instagram https://www.instagram.com/radiant_creators/
RC Minds https://www.minds.com/radiantcreators
RC BitChute https://www.bitchute.com/channel/tYQMEpPQs7qw/
RC Linkedin https://www.linkedin.com/company/18258547/
RC TuneIn https://tunein.com/podcasts/Media–Entertainment-Podcasts/Radiant-Creators-p1210163/
RC BitBacker https://bitbacker.io/user/radiantcreators/
RC Spotify https://podcasters.spotify.com/podcast/65S8KpqwvPh0b3cREbV9A0
Podcast: Play in new window | Download